Reply To: Grounding My Smokey for this Bandit
April 20, 2010 at 11:02 pm
#25878
A
Participant
I have had 3 Bandits in my garage, first one was a 2001 Bandit 600, I bought it in the late fall/winter to try it out since it was so cheap, $1400 w/14500 mi. on the odometer.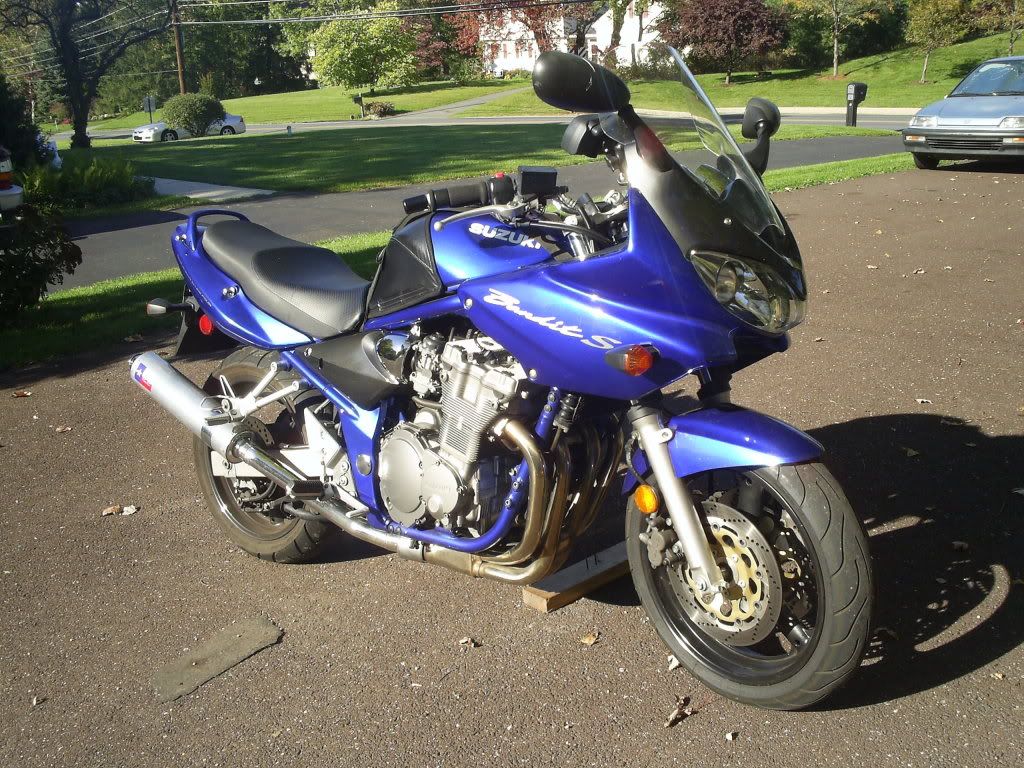 Rock solid engine, easy maintenance, decent power but for the weight it might as well be a 1200cc.. that's why I sold it it and bought a 2003 Bandit 1200 from a salvage yard, it had a clean title, needed turn signals/brake/clutch lever and such, I pieced it back together and rode it for over 5000 mi. and sold it for a good profit. the Bandit 1200 engine has much more lower torque and a good kick once it's reved up, nearly 100hp for only a few pounds more than the Bandit 600.
My current Bandit is a 2001 Bandit 1200, bought it for $2000 last Oct, w/95xx mi., stage 1 jet kit, slip-on exhaust, timing advance and new tires all installed. I had to replace a oil-cooler line myself, but that was a 1/2 hr job when I change the oil in the winter.
01-05 Bandits are very cheap to buy/own, very easy to maintain, and very little maintenance is needed.