Reply To: what do u think of this bike?
January 14, 2011 at 5:23 pm
#29044
TrialsRider
Participant
I know you won't believe it when I say you have wise parents and your idea just goes to show how little 'control' we as parents have over our offspring
I'm pretty sure your folks are going to see right through your plan once they see that bike though, and what's with this 'before I can get a real one' stuff
You're just lucky you're not my kid or you'd have to ride up rocks like this before you turned 16 :i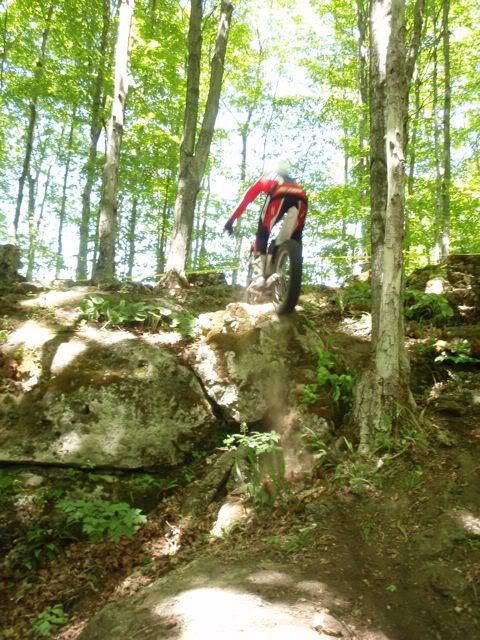 …without putting a foot down !:o
BTW: don't take everything I write too serious, I figure we're here for a good time and sometimes my warped sense of humor shines through
On the serious side; It's easier to ride (dry) pavement with full knobbies than to ride dirt with street tires as others have correctly pointed out, KLX250SF as equipped is more street than dirt and not a perfect choice if you can't ride on pavement legally yet.
Maybe you can give us a little more info about where you intend to ride and how big of a little guy you are plus if you have any previous riding experience because KLX is a lot more motorcycle than you might think. It has a very tall saddle compared to sport bikes and suspension travel to spare.
Welcome to BBM