Reply To: My new 2009 Ninja 650r!
May 10, 2010 at 6:24 pm
#26325
ShamRock229
Participant
New pics with the Targa Fender Eliminator, Ermax Seat Cowl, Gipro-DS Gear Indicator, and Tapeworks Reflective Rim Tape.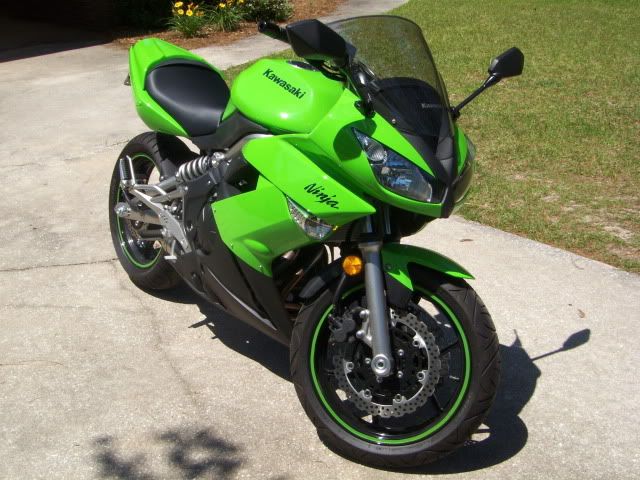 I installed everything myself, which is pretty good because I dont have alot of experience working on bikes. I think it looks 100% better than stock…let me know what you guys think!